Title
Towards
a Multifunctional Virtual City Model
By
Ms Margaret Horne and Professor Ruth Conroy Dalton
Faculty of Engineering and Environment
University of Northumbria at Newcastle, UK
Abstract
An increasing number of cities throughout the world are building, or considering building, their own virtual city models. Whilst much valuable research is being carried out on the diverse technical solutions that can underpin virtual city models, key challenges arise in addressing how 3D virtual city models can be sustained in the longer term. Virtual city projects risk having a limited life span due to technological changes and the relatively short life, currency and purpose of the data that defines them. This presentation discusses how a higher quality, longer lasting virtual city model may be achieved, and offers a case study of a virtual city model which is aligned to the development of a real urban area. We shall outline the organizational and collaborative issues in creating a virtual city model which is used to support a variety of activities: education, research and urban planning. As a consequence it strives to become a multifunctional city model, offering a common platform for other applications which require analysis or visualisation at the urban scale. The potential of virtual city models to simulate, in three-dimensions, the performance aspects of urban spaces, including pedestrian movement, visibility analyses, noise mapping, wind modeling and thermal comfort is discussed alongside future potential applications that would contribute to the sustainability of the model in the longer term.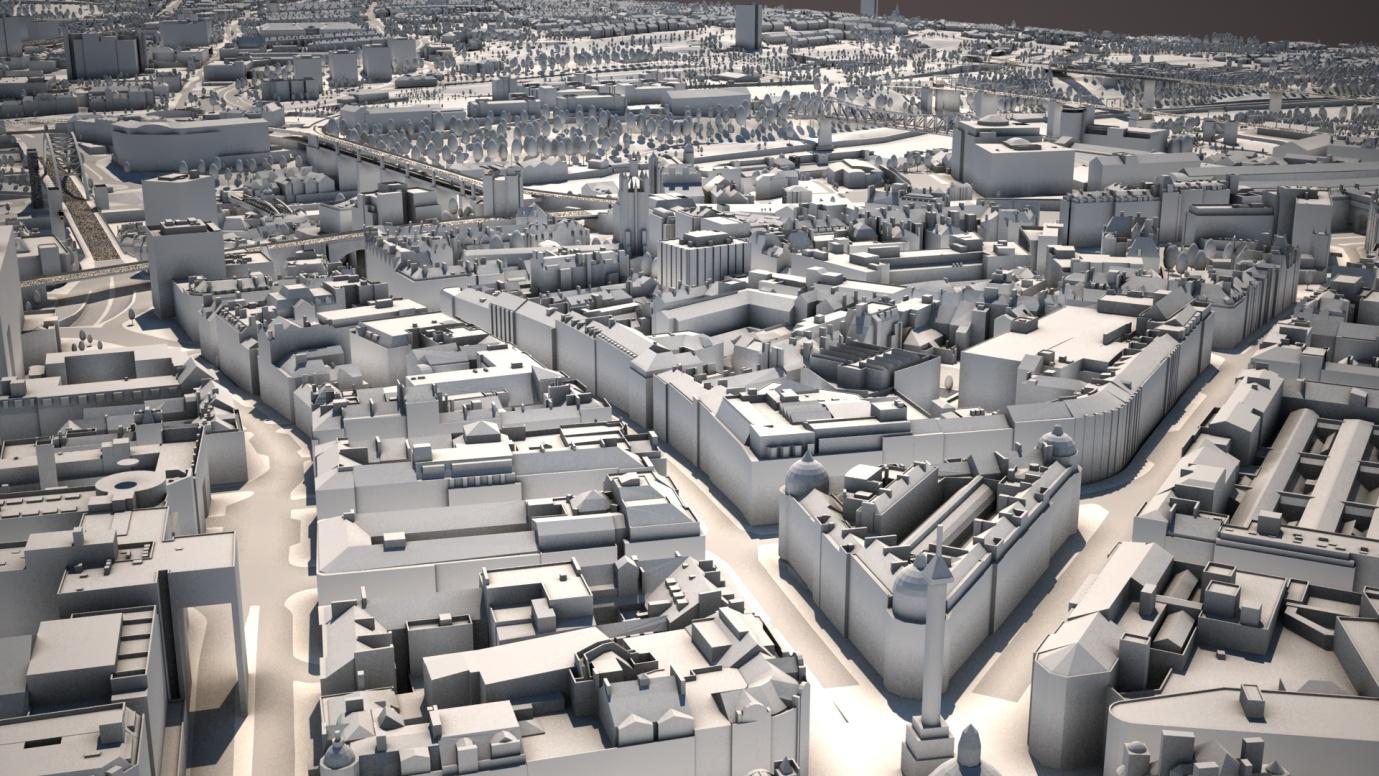 Virtual NewcastleGateshead
Biography
Margaret Horne studied Mathematics at Leicester University, UK and completed a Master of Philosophy degree at Northumbria University in 1998, in collaboration with Ove Arup and Partners, on the Visualisation of Photovoltaic Clad buildings. A Chartered Engineer and Chartered IT Professional she has over 30 years experience in the application of computing and information technologies for the built environment. In 2004 she initiated the development of a semi-immersive Virtual Reality facility to be used by all professionals within the School of the Built and Natural Environment. As Enterprise Fellow and Director of the Built Environment Visualisation Centre she has led a collaboration, since 2008, between Northumbria University, Newcastle City Council and Gateshead Council to create a three-dimensional digital model of the urban core areas of both Newcastle upon Tyne and Gateshead in the UK.
Margaret has extensive research experience in computer modelling and visualisation for Architecture, Engineering, Construction and Urban Planning. She co-authors this keynote presentation with Ruth Conroy Dalton, Professor of Building Usability and Visualisation, Northumbria University, an expert in space syntax analysis with research interests in the use of virtual environments as a method for researching human factors in the built environment.